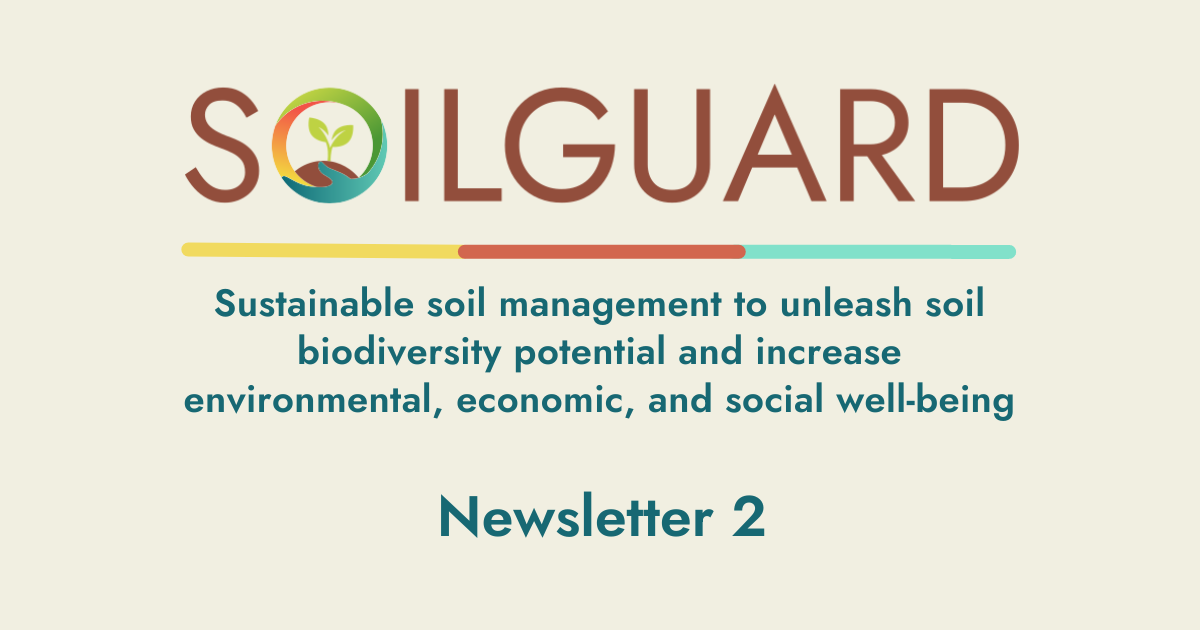 Calling all soil enthusiasts and biodiversity advocates! We are excited to announce the release of our second newsletter, packed with the latest updates and insights from the SOILGUARD project.
In this edition, we invite you to join us as we recap our recent mid-term consortium meeting, where we delved deep into the critical importance of soil biodiversity. Discover the fascinating discussions and findings that emerged from this gathering of experts and stakeholders.
As a member of the SOILGUARD project community, you have the opportunity to become a champion for sustainable soil management. By actively engaging in the preservation of soil biodiversity, you can make a meaningful impact on the environment and contribute to the overall health of our planet.
Stay informed and gain valuable insights into soil biodiversity by accessing our newsletter. Simply click here to immerse yourself in the exciting developments happening within the SOILGUARD project.
Don't miss out on this chance to stay connected with our progress. Join us in our mission to safeguard soil biodiversity and create a sustainable future for future generations.
Remember, healthy soils mean a healthier planet!
For more information, visit our website at www.soilguard.eu