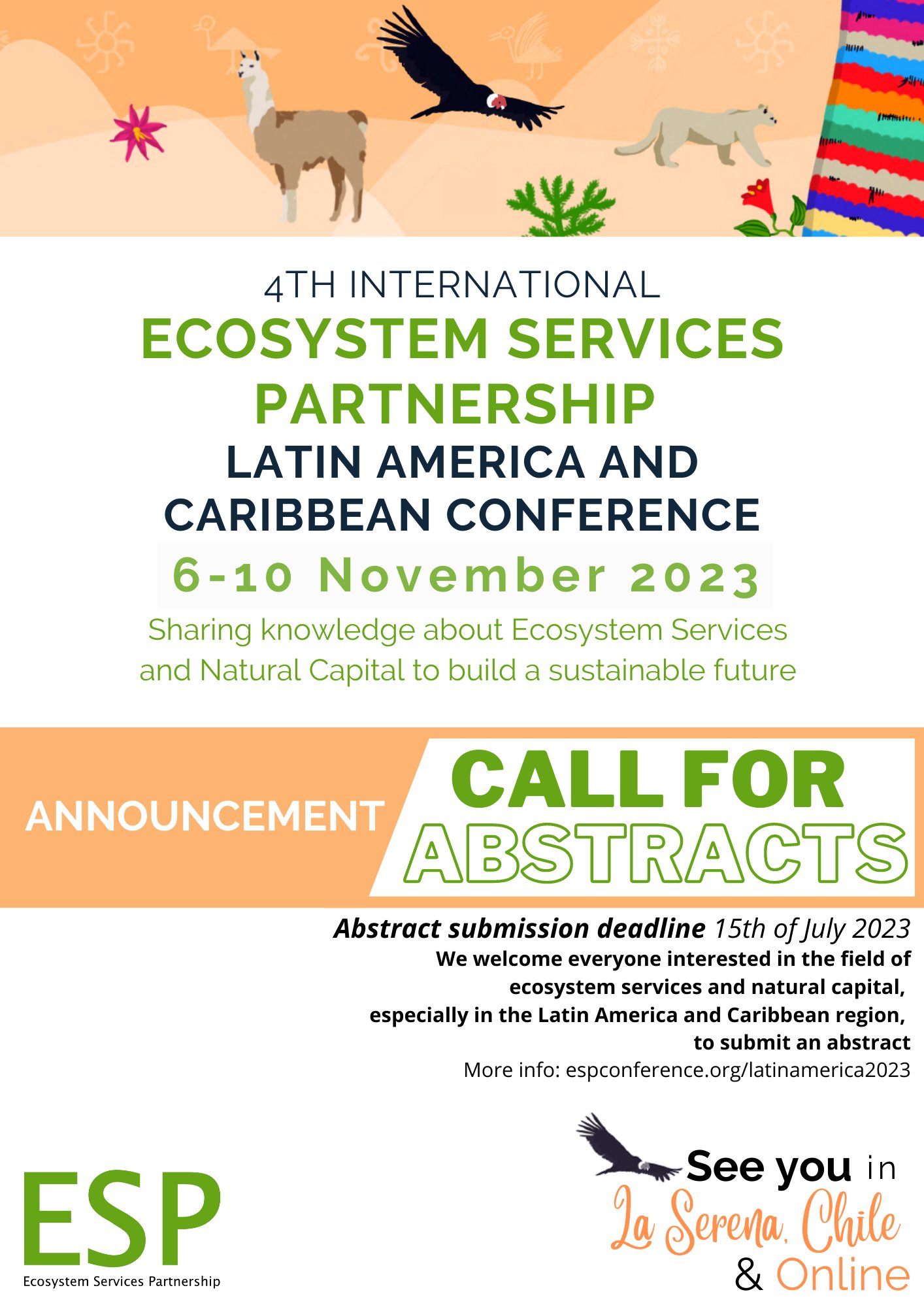 We are thrilled to announce that SOILGUARD will actively participate in the upcoming 4th International ESP Latin America and Caribbean Conference in La Serena, Chile, from 6th to 10th November 2023. This conference presents a significant opportunity for us to showcase the remarkable work of the SOILGUARD project and engage with experts in ecosystem services.
Under the theme "Sharing knowledge about ecosystem services and natural capital to build a sustainable future," the conference aims to facilitate the exchange of valuable insights and foster collaborations among researchers, practitioners, and stakeholders. As a leading initiative focused on studying soil biodiversity and land degradation, SOILGUARD is eager to contribute its findings and strengthen the regional network of ecosystem service practitioners.
Stay tuned for further updates and news about the SOILGUARD project on our website's News & Events section. We will provide more information about registration and other conference matters as they become available.
We look forward to your active involvement in the 4th International ESP Latin America and Caribbean Conference, where together, we can advance the understanding and importance of soil biodiversity and its role in building a sustainable future.
For more details about the conference, including the conference session overview and important deadlines, please visit the official conference website.