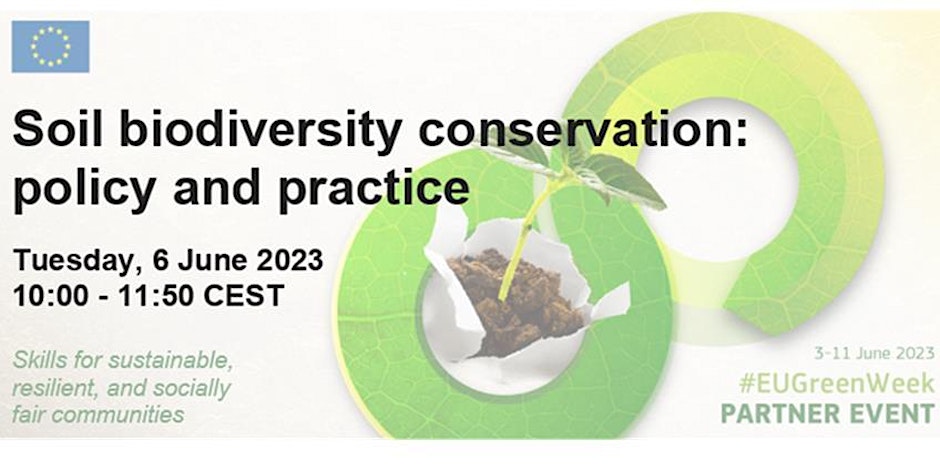 SOILGUARD is excited to partner with the IUCN in hosting an upcoming event as part of the prestigious EU Green Week. Mark your calendars for an engaging session where we will delve into the critical role of soil biodiversity conservation and explore policies and practices that support sustainable soil management.
During this event, we will bring together leading experts and stakeholders to share their insights and contribute to the collective effort of safeguarding our soils and ecosystems. Our discussions will revolve around the invaluable ecosystem services provided by healthy soils, their impact on food security and sustainable agriculture, as well as their potential to mitigate climate change.
Moreover, we will shed light on the indispensable role of soil organisms in promoting biodiversity conservation. By understanding and appreciating the complexity of soil biodiversity, we can enhance our conservation strategies and pave the way for a sustainable future for nature and humanity.
This event offers a valuable opportunity to deepen your understanding of the importance of healthy soils and connect with like-minded professionals. By joining the discussions, you can actively contribute to the ongoing efforts to ensure a sustainable future for our planet.
Don't miss out on this significant event! Register now to secure your spot: [Link to Registration: https://shorturl.at/ijBE4]
Let's work together to create a future where healthy soils thrive, benefiting both humans and the environment. SOILGUARD and the IUCN look forward to your participation in this essential conversation.
Date: June 6th
Time: 10:00 CEST
Register: https://shorturl.at/ijBE4